Window Tinting Options

Custom Tinting Solutions
Providing up to 99% UV protection, security features, privacy features, heat reduction and multiple color options, window films installed by Best Tinting can help save money with lowered cooling costs, reduced costs of glass replacement due to vandalism and reduction in damage to furniture and other valuables due to the sun's rays.
Mobile Tinting Service
Best Tinting serves Southern Califoria with the highest quality window films and installation service. When window tinting is needed, look no further than the custom estimate form on the right for the best possible service for your next project.
Contact Us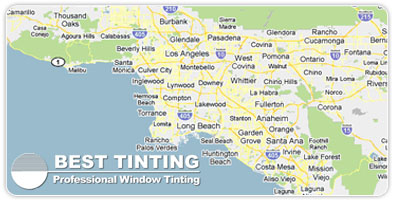 Los Angeles Window Tinting