Residential Window Films

Home Window Tinting
Best Tinting provides a wide array of residential tinting options. With options in shade, heat rejection color and privacy, the right window film for your home is just a few clicks away. Please use our estimate request form to get a free estimate for your home window tinting needs.

Why Use Window Film On Your Home
Window films installed by Best Tinting provide more than an updated, contemporary look to your home. Today's selection of window films allows you to restrict the amount of heat and UV light that enters your home, helping to combat fading and damage to your furniture and other personal belogings due to the sun's harsh rays.
In addition to traditional window films, we also provide frosted, blackout and whiteout window films which help to maintain your family's privacy and security.
Not sure of what window treatment is right for your home? Call us at 310-916-1928 or use our contact form on the right for a free consultation.
Contact Us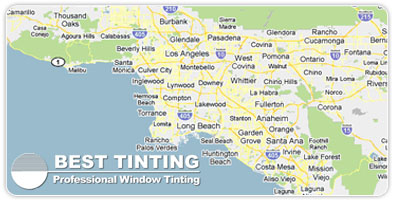 Los Angeles Window Tinting