Los Angeles Mobile Window Tinting

Window Tinting
Whether you are looking to enhance the style of your vehicle or protect its interior from sun damage, window tinting has multiple benefits that benefit you and your car or truck on a daily basis. Plus, with our multiple tinting options, you can choose a shade that fits both your needs and your style.

Automotive Tinting Benefits
Tinting your car or truck's windows with Best Tinting provide great benefits besides added style. Some of these tinting benefits include:
Interior heat reduction
Reduced damage due to fading
Increased comfort
Glare reduction
Increase in safety
Fast and easy mobile installation
Non-Conductive Window Tinting
We also offer the benefits of non-conductive window tints for your vehicle. Made specifically for cars and trucks with window antennas for radios, satellite systems or GPS systems, our metal-free window films provide all of the benefits of window tinting without interfering with your mobile electronic devices.
Contact Us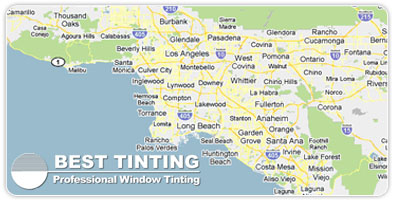 Los Angeles Window Tinting